ACTIVIST.
Social impact matters to me. In an ideal world, that combines with anything that I work on, so I hope to do much, much more. But so far I've created a Families movement within Extinction Rebellion and a hit non-plastic shopping bag. I've rebelled for life on the streets, and started conversations about boobs. I've also formed a working mothers' group, and answered umpteen 'creativity for good' briefs with the Creatives For Climate collective. You could say I like to put my creativity to active use...


// PARO STORE: THE SUSTAINABLE STOP AT MODEFABRIEK
I was very drawn to the idea of disrupting the business-as-usual of the Modefabriek, a huge fashion trade show held in July 2022, with Amsterdam sustainable fashion hub owners
Ruth Sutherland and Zoe Patience
of
PARO Store
. They were attracted to the original Creatives For Climate database of posters submitted by member creatives, and I created a fashion-specific brief calling for more additions to it (contributing more artworks myself), to help bring protest power to
The Sustainable Stop at the centre of Modefabriek
and support the emerging brands showing that fashion can be done another way; good design that's good for the world.
// XR FAMILIES
I am one of the founder parents of the
Families group
within Extinction Rebellion in the Netherlands. When we meet, I get the kids to draw a 'rebel animal' incorporating XR's Extinction Symbol, the hourglass within a circle. They come up with some amazingly creative things, and then I turn them into bilingual posters that call for more families to join the cause and rebel for life.
Loads more here for your download and print pleasure!

// REBELLION ON THE STREETS
I also contribute a lot of messaging and artwork to the fight for climate action, and take to the streets with it through XR's working Arts Circle. Here are just a few of many examples I've penned, pixelled and painted, and I lead a team that also got an
activist concept through to the penultimate round of the Amsterdam Light Festival
again in 2020, under the theme 'When Nature Calls'.
// CREATIVES FOR CLIMATE
As a core member of
this collective,
I've provided lots of creative content for movements like Fridays For Future, Break Free From Plastic, XRNL Fashion Action, and Register to Vote in the UK. I also wrote, voiced and oversaw production of this summary film for us as a global intelligence and action network.
Motion Designer: Madison Arias.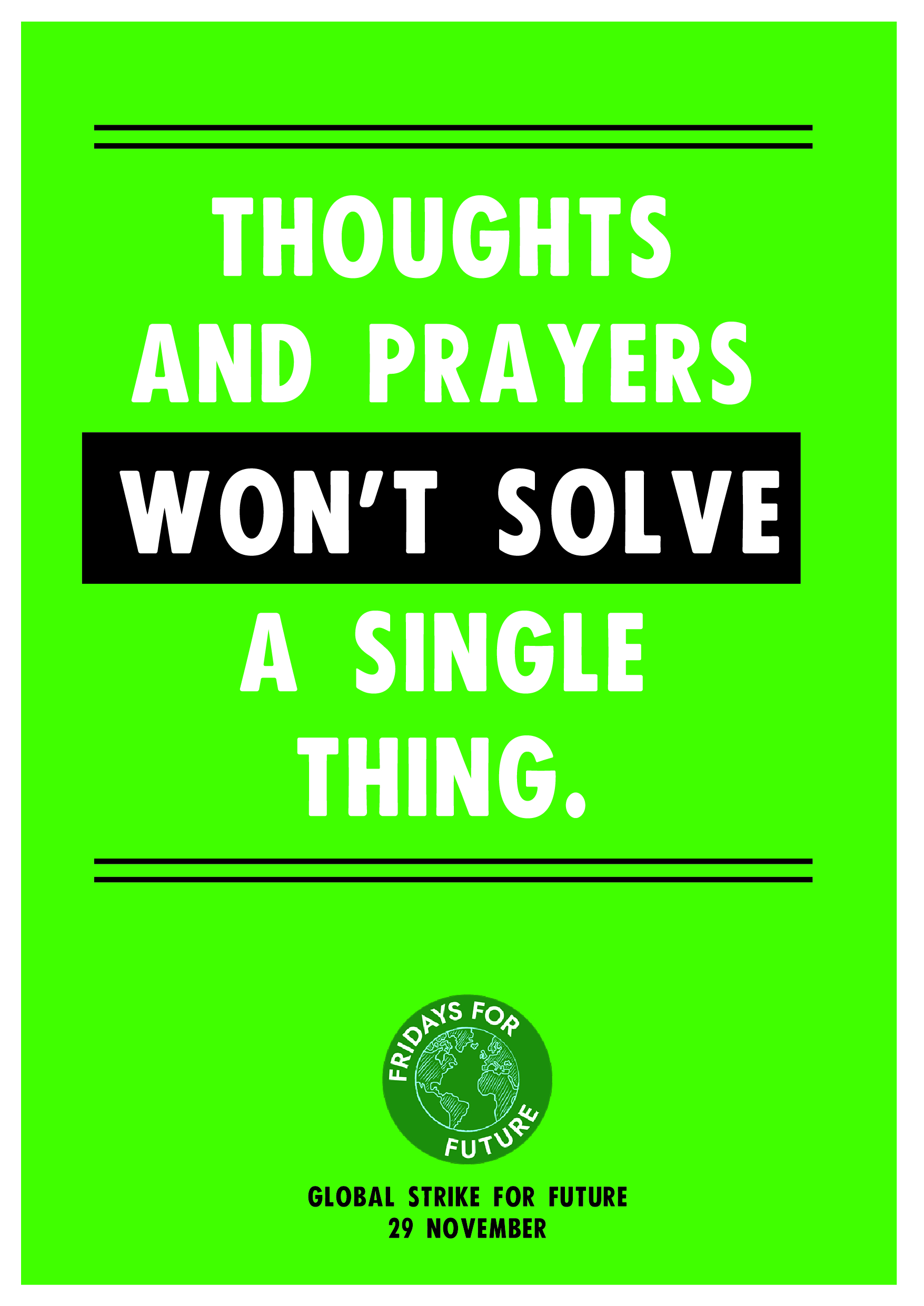 // PLASTIC AIN'T MY BAG: We Are What We Do

Awarded at Creative Circle + D&AD.
Every plastic bag takes up to 500 years to decay in landfill, and in the UK alone, 8 billion plastic bags were being thrown away every year in 2007. That's why we wrote and designed
'I'm Not a Plastic Bag'
for Anya Hindmarch to create a bag around. The bag was sold for £5 at 300 Sainsbury's supermarkets. Then it went global, selling 120,000 bags in four countries in the first hour. Coverage included 60 TV news features globally, 1,200 press articles worldwide and three million search results on Google. A national campaign followed –
'Plastic Ain't My Bag'
– with major retailers signing up to say no to automatic distribution of plastic bags. These hit bags of 2007 embodied the moment that people stopped to think whether they really needed another plastic bag.
// #JUSTBOOBS for International Women's Day 2019.

Campaign Magazine Top 5.
I was part of a team of women at 72andSunny who got together to create a provocative action for IWD,
launching 5 floating breasts onto the Amsterdam canals
. Ms. Hairy, Tiny, Saggy, Weird and Fake got people talking, were made one
Campaign's Top 5
campaigns, and I got to write
an opinion piece for the Metro newspaper
about it all.
[More round up from fellow my creative collaborator Laura Colored
here.]
Director: Carlos Ortiz. Editor: Kees van Hattum.
// CUPPA COMPOST
This was my winning idea in the 'Useless to Useful' Big Green U competition at BBH, and was rolled out as part of the agency sustainability strategy - we recycled all our tea and coffee waste instead of sending it to landfill, creating fertiliser for staff to take home and even the possibility of a hard surfacing material for office refurbishment (with Adam Fairweather of
Smile Plastics
).
// THE CONNECTED GARDEN
I helped to plant a community garden of edibles at 72andSunny and
illustrated/created a
website
that allowed people to track the activity happening or required there, whilst everyone worked mostly from home during COVID-times.
// CONNECT THE DOTS
was a hands-on art piece I drove at BBH to mark Climate Impacts Day, and the idea of connecting the dots between extreme weather and climate change. Giving everyone a blank dot to fill in, together we created a spreading grid of dots that showed our collective perspective on the issues of climate change and solidarity with those on the front line of it.