CONCEPTUAL CREATIVE.
I've been in the ad business since 2001. And worked at agencies big, like BBH, medium, like 72andSunny, and small, like Antidote.
Here are some of my favourite brainchildren that I've made:
// NIKE AIR MAX x FOOT LOCKER: Loop Drops
Played ACD/writer for my team at R/GA London.
Nike Air Max had lost its connection with the creative youth, who don't know its story of creativity, innovation and imagination. So with
Foot Locker
we created tools for them to create their own story through easy access to music. We got 2 top producers to provide the sample loops,
Soundtrap
by Spotify to provide the platform, and we dropped the teaser social content to get people exploring what fire beats they could cook up and share with the Foot Locker
community
.
Director: Diogo Lopez.
// SNKRS AIR MAX DAY 2022: Give Fresh Air: The Game Show
Played ACD/writer for my team at R/GA London.
For Air Max Day, Nike wanted to give Air new meaning - championing change and those who ignite it in our communities by giving back. And
SNKRS Live
was the perfect place to do that and Give Fresh Air, by getting LDN, AMS, and BER to go head to head and win big for a local cause. Sneakerhead teams from places like Patta, Foot Patrol, Solebox and Overkill took part in 3 hours of live-streamed game show fun, from rounds that tested their sneaker design skills, blind silhouette knowledge, shoe print detective work and more. And we awarded close to USD 100,000 - London's cause won the big prize, but no-one went home with an L, Amsterdam and Berlin's causes got given fresh air too.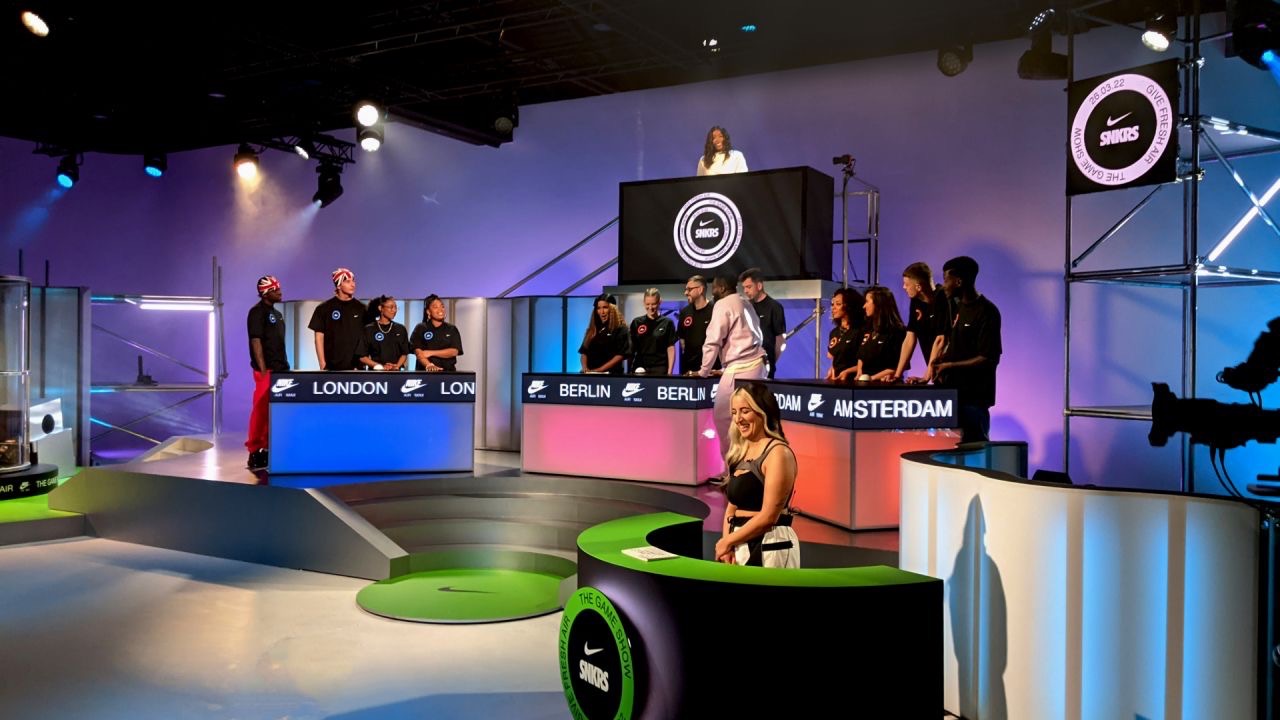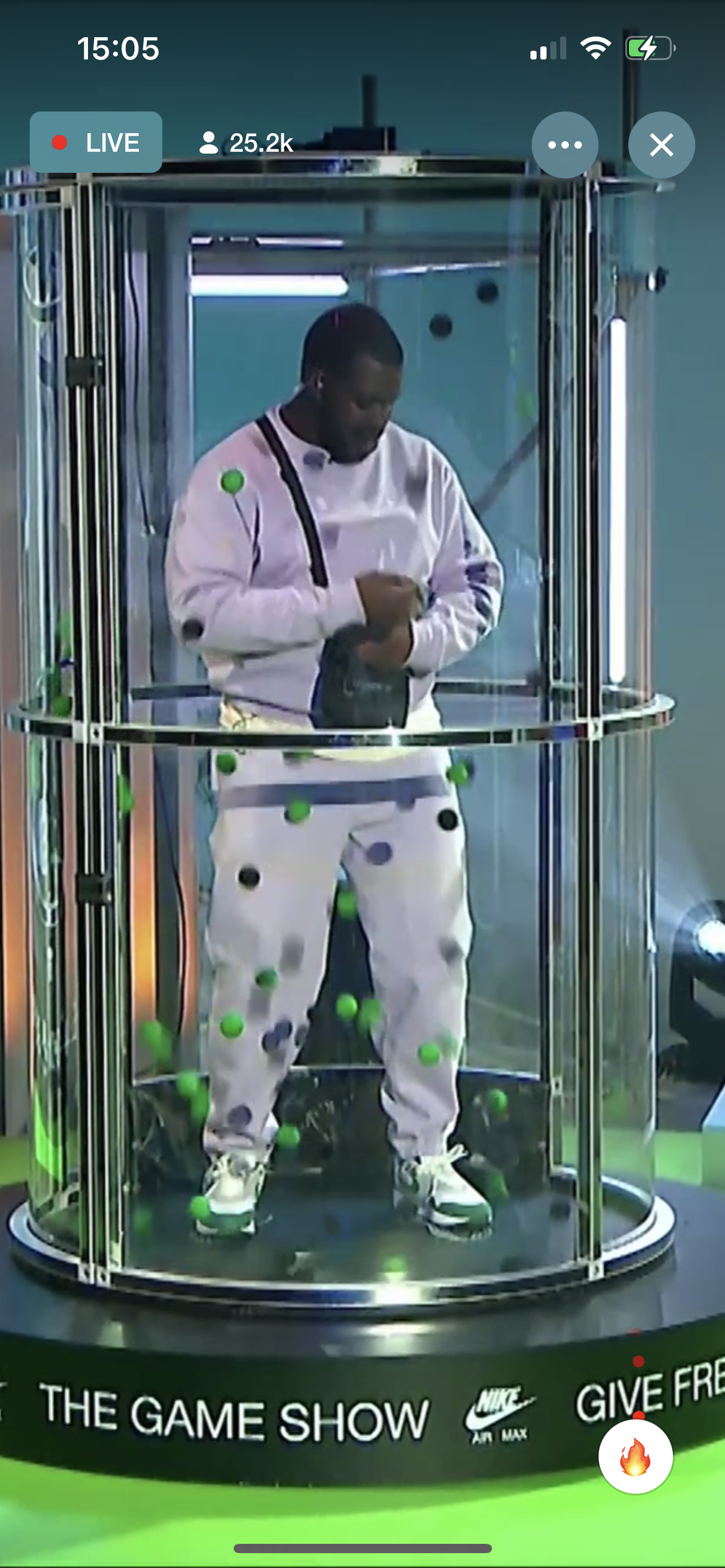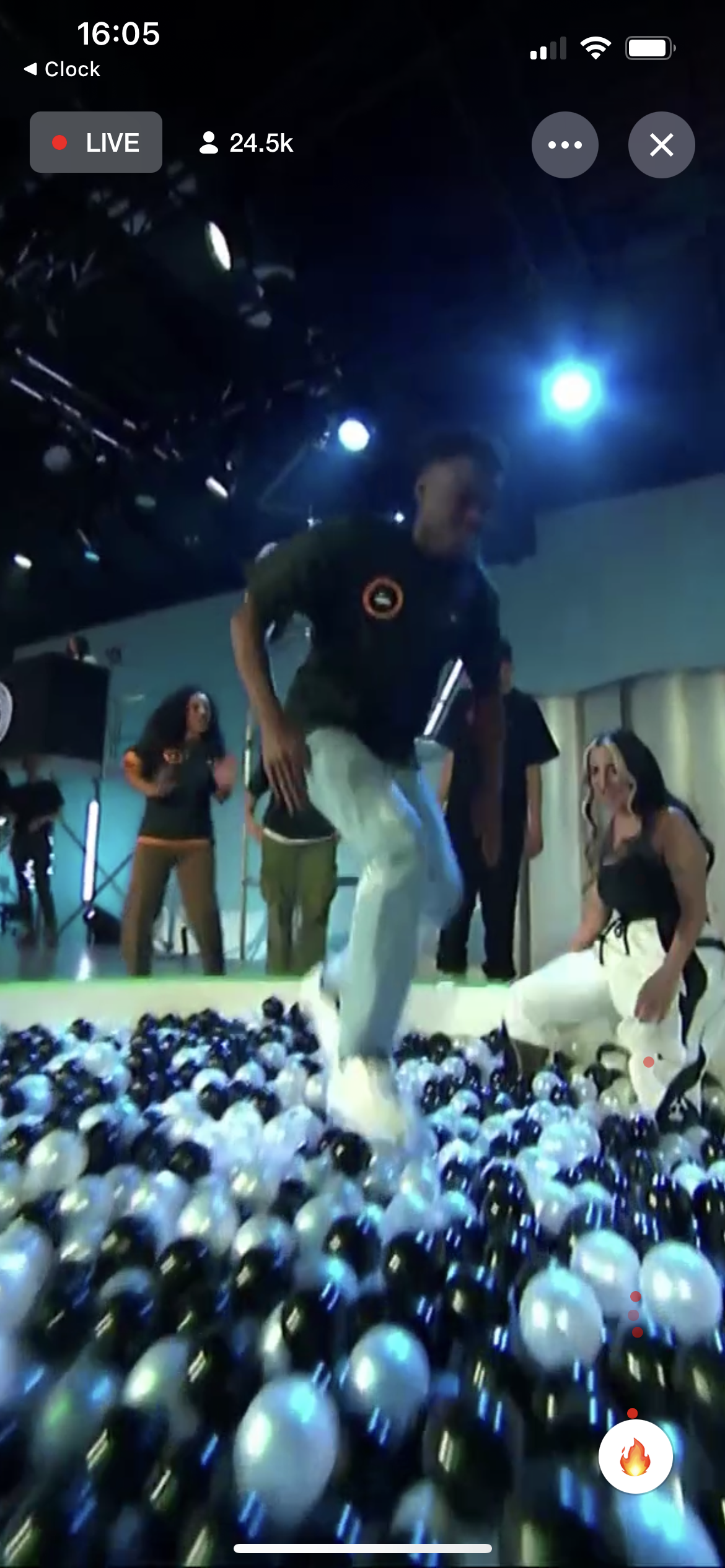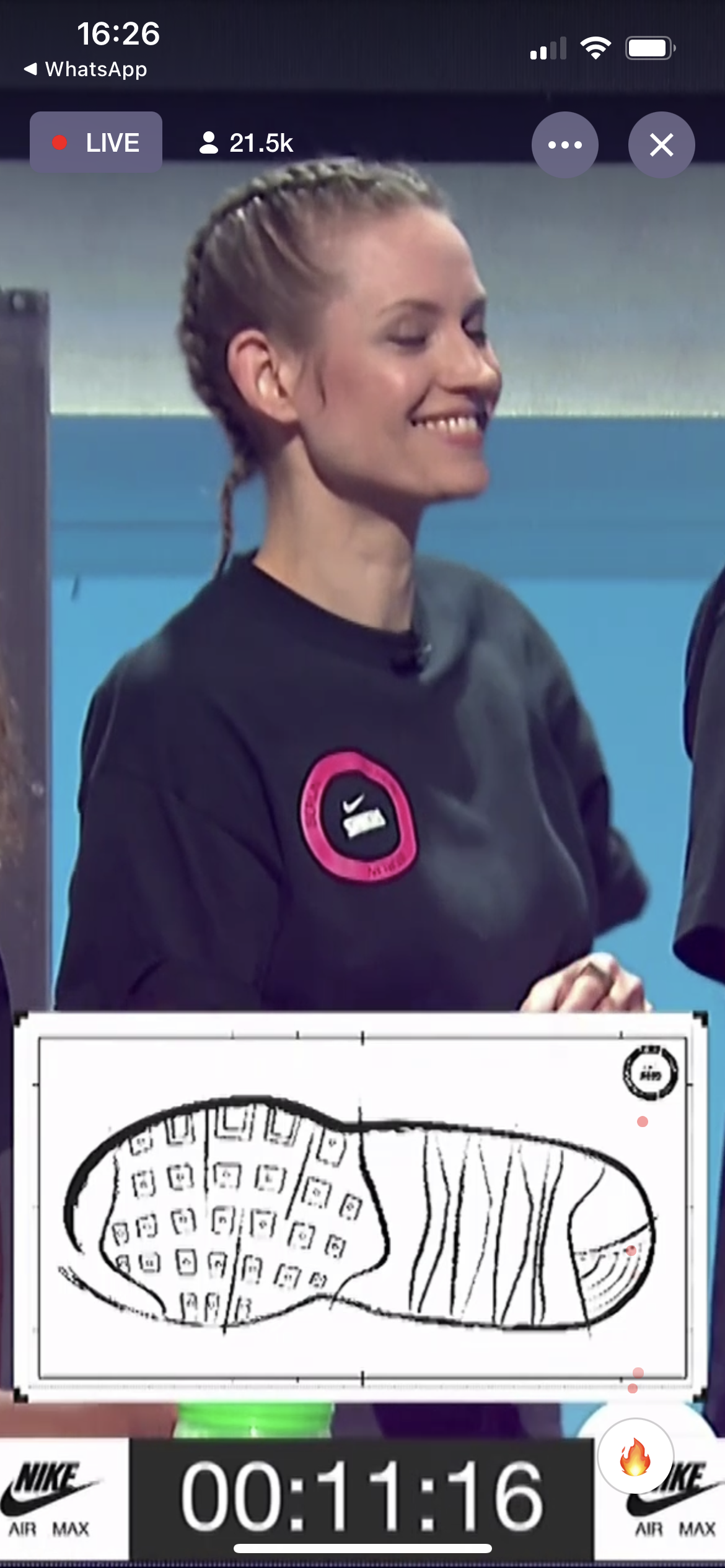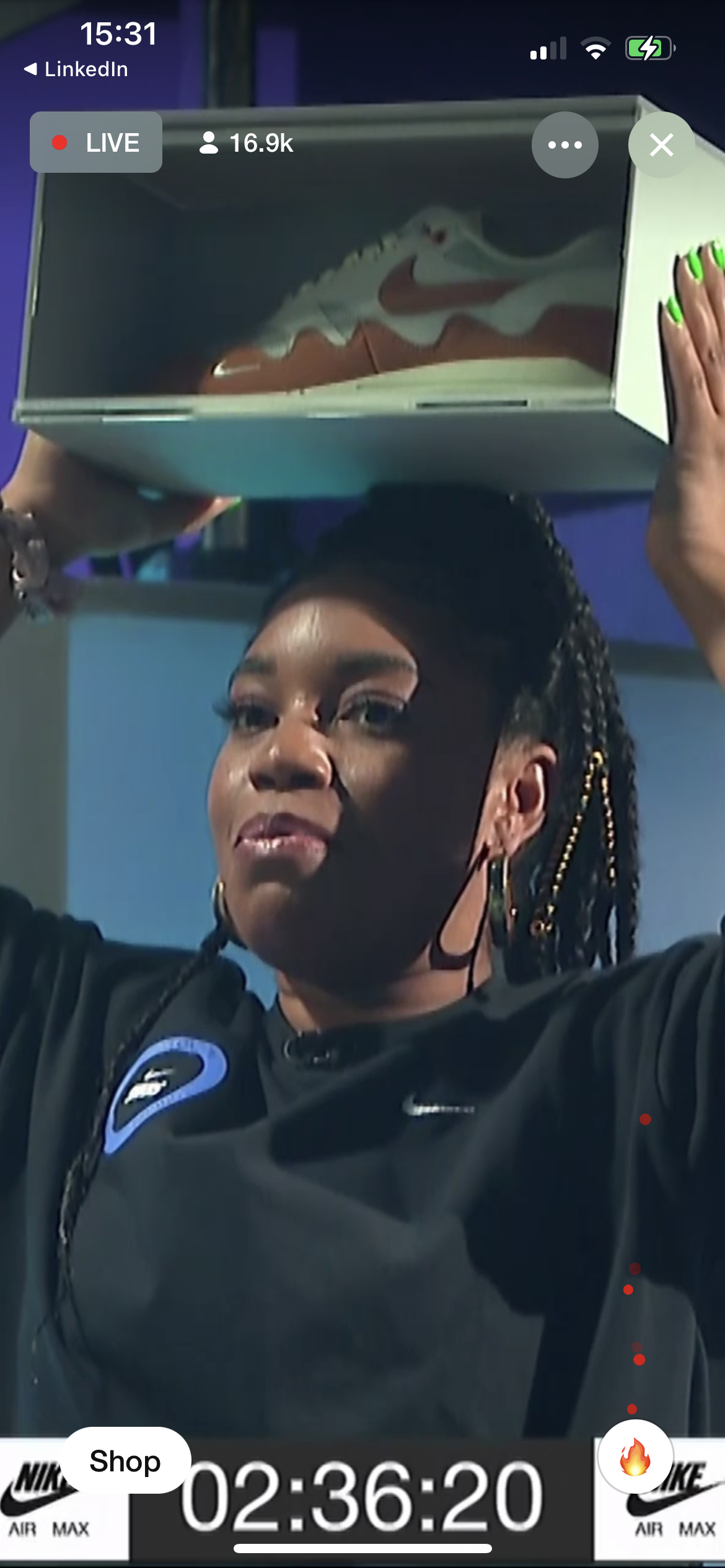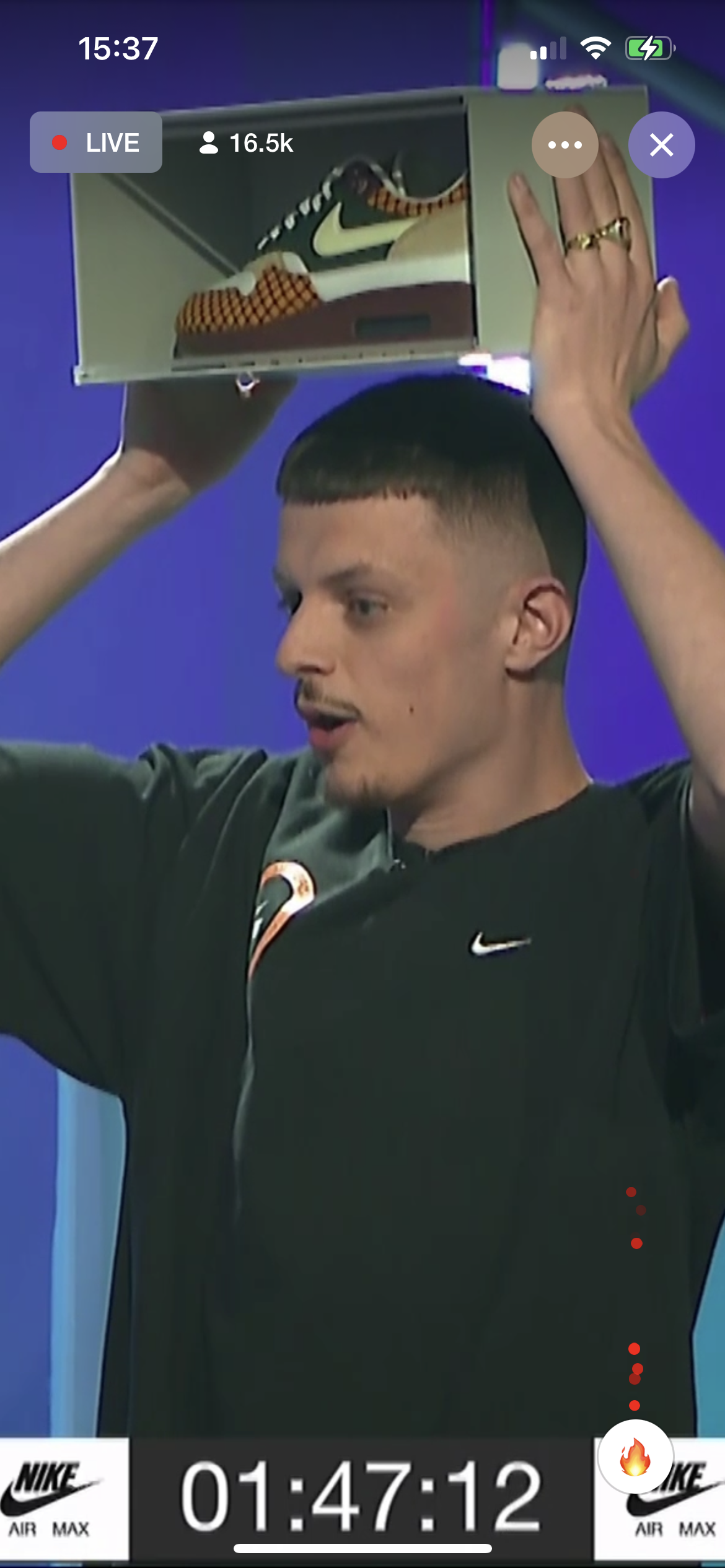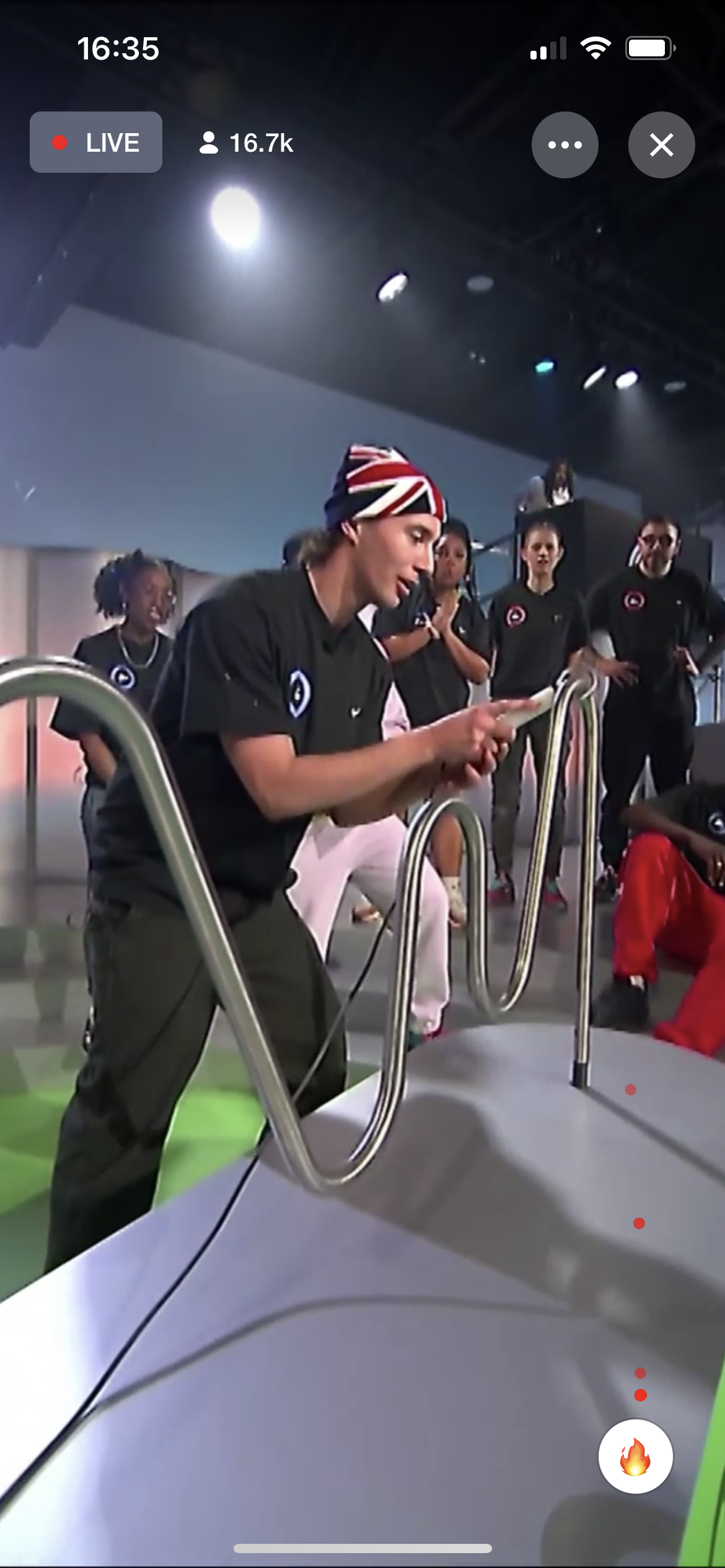 // UNICEF: Climate Nightmares
Featured at COP26 climate conference in Glasgow, and given a nice writeup on Muse by Clio.
Awarded as Lamp Finalist:Society at Dutch Creativity Awards
Played CD/writer for Soursop, Amsterdam.

Unicef came to Soursop for their first foray into the climate action arena, and developed the positioning that the climate emergency is a children's emergency. Out of this, I created a campaign that takes the traditional situation of a nightmare and flips it on its head to be the parent having the nightmare, and the child doing the comforting, to show that Unicef is firmly committed to climate action for and with families worldwide, for every child.

Director: Thessa Meijer through HALAL Productions.


// THE ART PEOPLE: Christie's

Awarded a Bronze Cyber Lion at Cannes Advertising Festival.
To get Christie's to stand out from their other auction house competition, it was time to focus on what makes them unique - the people within their walls. Creating an interactive documentary experience, 'The Art People' - a microsite lifted the lid on the art world and encouraged a much broader audience to reassess Christie's through short film, cinemagraphic, visual and written essay content.
Film Content: Chris Hyndman at Atomized.
Digital Production: BBH Build, Media Monks.
Cinemagraphs: Mill+
Photographer: Kevin Mackintosh.
// PICTURE YOUR HOLIDAY: British Airways
FWA Site of the Day. Official Shortlist at Lovie Awards, International Academy of Digital Arts & Sciences. Nominated at Campaign BIG Awards.
In line with BA's ethos of unrivalled service, instead of making an ad talking about their holiday offering, why not create a beautiful and visual planning tool to make holiday inspiration a pleasurable joy? Presenting Picture Your Holiday, where your image choices are read by the tool to offer up 4 matching holiday destinations with each and every combination.
Digital Production: BBH Build & Monterosa.
// THE SPA CAR: Google AdWords x Colin Furze
B2B doesn't mean boring2boring. Not when it's Google, and the idea you want to remind people of is that everything starts with a Search. Tasked with making AdWords search advertising enticing for businesses, this piece showed how they and their product could easily become part of some internet madness. It was a whole heap of wet 'n' wild fun, thanks to legend of the world wide web and showman, one
Colin Furze
...
(Parts 1 & 2 and then fall down the wormhole of his YouTube channel for the engineering nerds)
Directors: That Jam through Black Sheep Studios.
// HERE TO CREATE: Adidas x Karlie Kloss
A recipe for female fitness fun:
1) Broadcast an exclusive Karlie Kloss workout live to Facebook. 2) Get Karlie to take to Instagram Stories too. And then 3)...straight afterwards, get Karlie and 16 other kickass girls to have their photographs taken, sweat and all. No glam squad, nothing photoshopped. Just fantastically sweaty women, united in their powerfulness. All of photographer David Clerihew's amazing, natural post-workout portraits went out on Instagram, and the girls involved all happily shared them with their followers too.
"We sweat, and we don't care!"
Photographer: David Clerihew.
Director: Phoebe Arnstein through Black Sheep Studios.
// IMPOSSIPOOL: Amsterdam Light Festival
I entered
this concept for the Festival theme of 'Disrupt!'
and got to the penultimate round of selection. Impossipool comments on the way gentrification is disrupting the fabric of neighbourhoods, and how this 'upgrading of the city' can actually exclude. Embodied in a deliciously attractive disruption to the day to day canal environment that you can't get into, Impossipool asks if we all have the same rights to the city after all?
// GO HIT IT: British Tennis

Nominated at BTAA Craft Awards and the Sports Awards.
Most of us only pick up a racket after Wimbledon (or an even dustier one after the Summer Olympics once every 4 years), our tennis fever inspired by our heroes like Andy Murray. But the truth is that whoever is playing, and whenever, every game's a classic. So this film and its accompanying poster series, created through BBH Sport, aimed to remind us all of that and get more people playing tennis more often.
Director: Mark Albiston at The Sweet Shop.

Photographer: Thomas Prior.
// THE KILLER ADVANTAGE: The Disability Foundation & James O'Shea

After the warm-up of the 2012 Olympics, to coincide with the 'main course' of the Paralympics, I partnered up again with the wonderful Chris Hyndman to make a mini documentary for the charity TDF. We wanted to celebrate the amazing feats of Paralympic athleticism and how TDF quietly helps to make them happen. Our film featured the double amputee and great GB Gold hope James O'Shea, who swam for 100 breaststroke glory on September 5th, 2012. In his first Paralympics ever he came 4th in the world, a fantastic achievement.
More information about the unique charity TDF and its complementary health services (which are available to the able-bodied too!) can be found here.
Director: Chris Hyndman through Atomized.
// DIGITAL LIFE SKILLS: Barclays

A series of films created with real kids' responses to a LifeSkills workshop we set up, that helped them learn how best to use social media and present themselves there to be job-ready and employable in today's competitive market. Completely unscripted and a whole heap of fun to make.
Director: David Stoddart at Dark Energy, through Black Sheep Studios.
[Rest of the set of 6 here.]

// STATUS OF AFRICA: AMREF
Finalist (Silver) in Digital Communication Awards. Finalist at Campaign BIG Awards.
Commendation at Creative Circle Awards. BBH Black Sheep Silver.
AMREF wanted to do something disruptive to raise awareness of their work, and as a tiny charity with no money, social media seemed the right way to go, as well as being an excellent platform from which to draw parallels and cold realities of the differences of life in Africa and the more developed world.
Digital Production: FEED.
The 'Status of Africa' Facebook application allowed you to donate your status to one of five real African mothers or midwives, to tell their stories, giving you a revealing and moving window into other lives. Stephen Fry tweeted about the project and it was excellently received by the mummy blogger community, who got behind it passionately to stand up for their African sisters.
// CHILDREN WITH CHILDREN: AMREF

Finalist at Campaign Big Awards.
A Pinterest project for a small charity partner AMREF, taking the next step on from our earlier social campaign 'Status of Africa' in disrupting social media for good. We sent an iPhone to Tanzania, to a 13 year old girl called Sihiba Yusufu, who was a mother already at that tender age. As many young girls in Tanzania sadly are; due to custom and a lack of sexual health information - their childhoods quickly taken from them, as they are thrust into an adult world of great responsibility.
Sihiba joined Pinterest
to share her life in images, and somewhat upset the status quo of the things being collected there that we think we desperately want and need. The project, although relatively simple in idea, took some time to execute, as it's tough teaching technology to a young girl at distance. Plus for her safety, Sihiba did not have the iPhone with her all the time. 3G internet signal was also only accessible at her local health centre, which she had to walk to, so Sihiba posted in irregular batches, but with Swahili notes which were translated with the help of an AMREF peer.

The idea was to create social value out of a pin, and hopefully also food for thought. People really responded well to it, and over 4 months followed Sihiba's daily life on Pinterest. Stephen Fry tweeted his support, and Mumsnet made it their campaign of the week. The iPhone was then sold to benefit Sihiba further - funding vocational training for her so that as she developed through her teenage years she could look after herself, her baby and even her community in future, an ambition she proudly held.