MAMA-MENTOR.
I've got 2 kids so I know a bit about the fluffier stuff of passing on skills and patience. I've taught light art in schools and ARTivism afterschool, worked with junior talent in all my agency jobs and in the outside world with future generations. And I get a definite warm glow from it.
// PROJECT FEARLESS: ARTivism for Climate Action
*SEASON V 'Fearless Frames: Visions of a Greener Amsterdam' just wrapped in November 2022, after a fantastic collaborative 8 weeks with Polaroid.*
Read all about it here!
- Season IV wrapped in April 2022 with 'The House Of ARTivism', an Earth Day art exhibition showcasing our girls creative self-expression and what they stand for on the earth they stand on. With sponsorship, and creative canvasses (shoes) from VANS.
- Season III closed with a Writers Room and the creation of a set of storylines and key visuals for Global Girl, that we're looking to pitch as an animated climate action series to any interested production parties out there. Hit me up if you want to see it and partner with our crew!
- Season II ended with the creation of
'Fearless Schools For Climate'
- an open-source website and karmic ideas initiative from the brains of 13 fearless girls, to inspire sustainable change in Amsterdam schools and beyond!
- Season I was lived vicariously through the badass gender fluid form of
Global Girl.
We made worm hotels, tested the effects of C02, 3-D printed regnerative agriculture lapel pins, veggie-dyed our own scrap fabrics, made a solar panel circularity cape, tiny angry signs and a huge protest banner...to name but a few weeks of fun we had expressing ourselves.
Of the FIVE seasons of this afterschool course that I have co-created and co-coached through
the non-profit Project Fearless
, I've loved every minute working to empower girls age 9-14 to find their voices through hands-on art and science activities around climate change topics. Teaching the next gen creative rebellious skills makes me very happy and hopeful all at the same time.
// AMSTERDAM LIGHT FESTIVAL: De Nachtloerrrders
As part of the 72and Sunny Creative Collective, I helped turn hundreds of Amsterdam school children into light artists alongside us, delivering the in-school workshops. Taking the animal eyes drawn from their imaginations, I taught them how to transform them into 'living, breathing' animations with the coding platform Scratch. And it was these 800 different eyes that formed
the co-created with children artwork
, peeking out in the night-time darkness amongst the bushes and trees of Artis Zoo.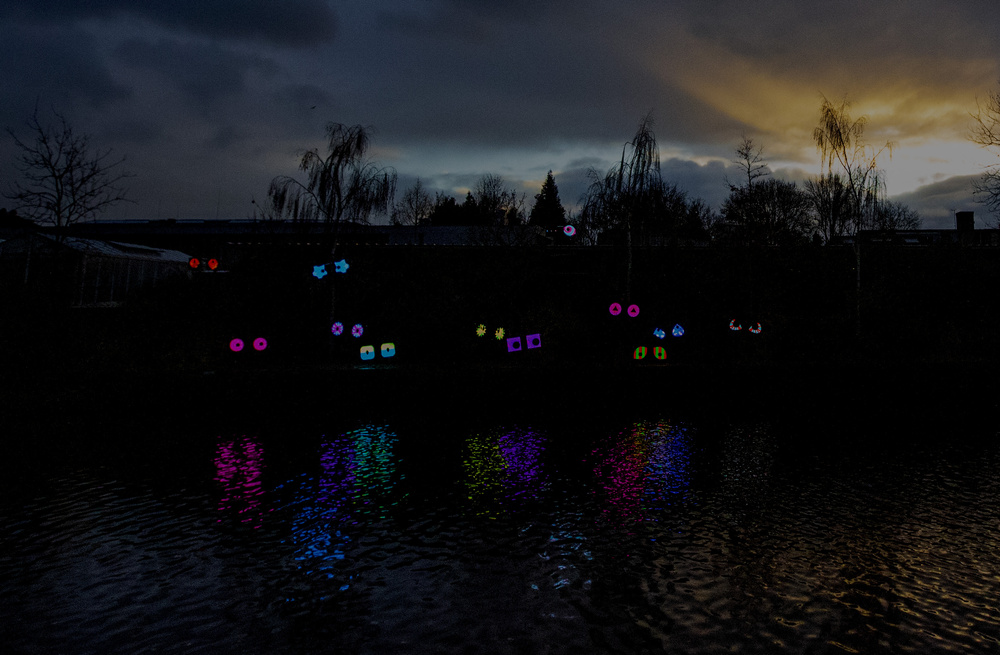 // CINEBIZZKIDZ & CHOCOBIZZKIDZ: 72U
I acted as a mentor, marketing advisor and script editor to the fledgling chocolate businesses and film production companies created by the kids on 72andSunny's school holiday courses. Their enthusiasm and collaboration was utterly infectious, and their willingness to both ask for and take advice made me want to do more work with the next generations of creative minds.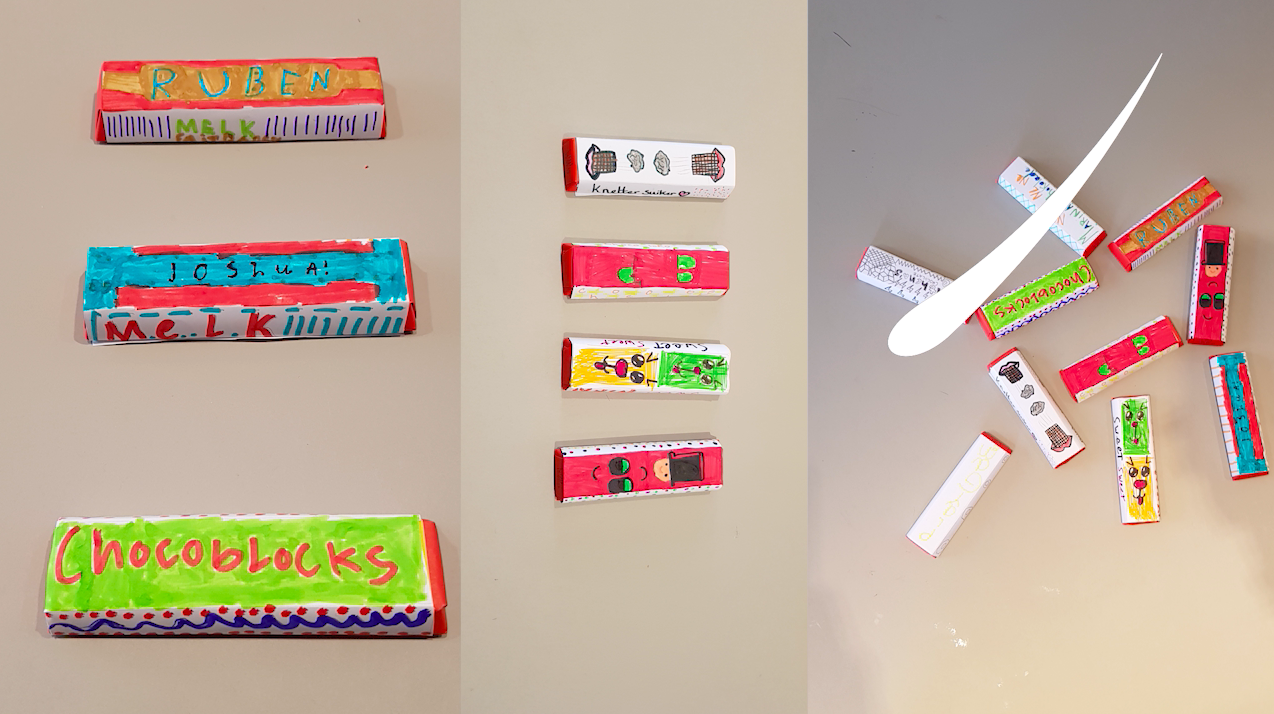 // KEEP AARON CUTTING: BBH Barn
Awarded In Book for Integrated & Earned Media, D&AD 2012 and Gold at 2011 BBH Black Sheep Awards.
Nominated for Campaign BIG Awards 2012.
Keep Aaron Cutting
was a project created with BBH Barn, the agency's creative internship, in response to the London Riots. We wanted to show that youth and social media could do some good, instead of being blamed for the situation at the time. And it worked. I was super proud of mentoring the young team and working together with them in
"doing something good, famously"
- £35,000 was raised in 72 hours to Keep Aaron Cutting following the disorder in London.
I was also very proud and touched to meet and interview the man himself, and of the fact that he remained in the shop 6 days a week cutting hair and still going strong after the project, becoming a bit of a famous fella around the world. So naturally I jumped at the invite to Aaron's 90th birthday party, extended by my cheeky elderly admirer and his wider family.
In the aftermath of the riots I remained great friends with Aaron and visited with him regularly. I wrote about his story for Blurb's Nation of Storytellers competition, and we won, being featured in the 20 chosen stories for the published book, which can be bought
here.
*POSTSCRIPT*
Aaron passed away in late November 2013, still working in the shop until about a month before he fell ill (at almost 92 years of age). We became very close over the years, and in my grief and out of respect, I created a memorial website of his little shop that the good people of the internet had helped to refurbish, to allow them to leave their thoughts, mark the loss of a legendary man and keep him cutting forever. *RIP Mr Biber.*
// MOTHER OF ALL MEET UPS
I started the Amsterdam chapter of a network for working mothers in creative industries. I designed the logo, kickstarted the first few events and I run the
social feed
. Sadly as a one-woman show it's become quite irregular, perhaps a testament to modern working motherhood... But I enjoy the sisterhood camaraderie, and am inspired by the challenge to pick up the pace on it again someday and perhaps turn it into a proper events series! So if any working mamas out there are doing it brilliantly 9-5 (I know you are!) and fancy helping out, then hit me up.